The airline Ryanair issued its annual Cabin Crew Charity Calendar on Wednesday filled with sexy women in lingerie and underwear. The airline was been putting out the calendar to raise money for various charities since 2008.

The 2012 Ryanair Cabin Crew Charity Calendar features 13 cabin crew wearing lingerie and bikinis as they pose in various locations. Ryanair chief Micheal O'Leary has overcome his natural reticence to appear before the camera and joined cabin crew members for the annual strip-off in aid of charity.
The girls selected the 'Butterfly Children' of the DEBRA charity from over 400 applicants to receive all proceeds this year.
DEBRA will enable 50 families from throughout Europe, with children who suffer from the debilitating epidermolysis bullosa skin condition, to enjoy a respite week in specially adapted holiday accommodation in Malaga, Spain.
Ryanair's Stephen McNamara, head of communications, said: "Ryanair's gorgeous cabin crew are pleased to once again strip off for charity and this year they have selected DEBRA who help children born with skin so fragile they are affectionately referred to as 'Butterfly Children'.
"We hope that the 2012 Charity Calendar will raise up to £85,000 to help DEBRA bring 50 children and their families on a once in a lifetime holiday to Malaga where they are provided with professional care and assistance by the DEBRA team to ensure an unforgettable family holiday."
Critics of the calendars say that the skin shots are more about publicity for the ultra-cheap airline, best known for removing toilets on some flights to make room for more seats and charging big bucks for to check even one bag.
The calendar costs 10 euros and can be purchased on board Ryanair flights, from DEBRA's charity shops in Ireland and Spain, or on the Ryanair website.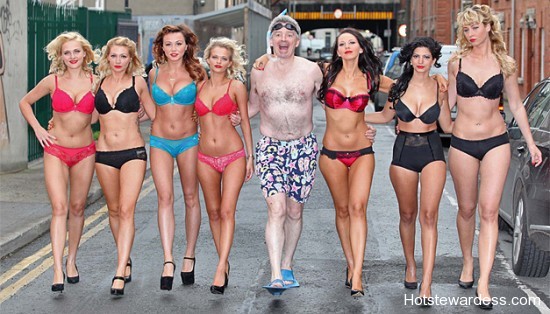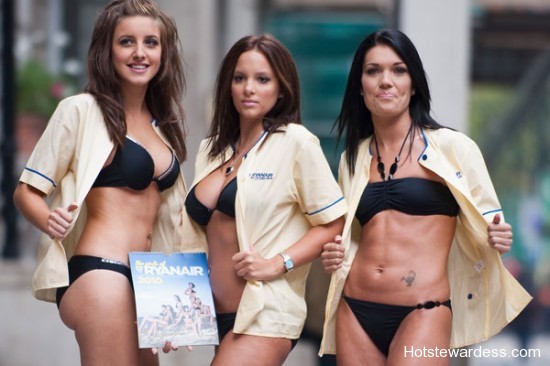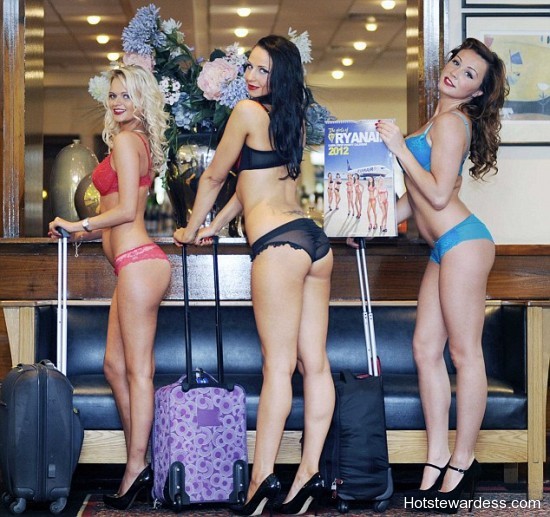 Alice Broadley from England, Georgina Mariou from England and Gillian Moore from Kilester, Dublin

Alice Broadley from England, Georgina Mariou from England and Gillian Moore from Kilester, Dublin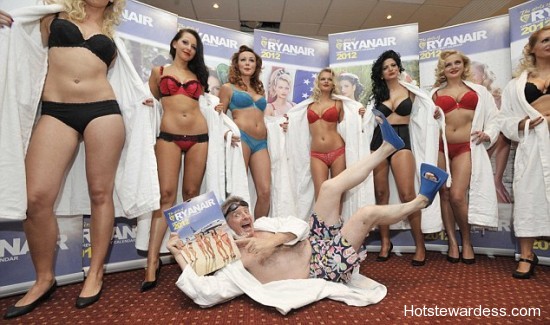 Chief Executive of Ryanair, Michael O'Leary pictured with the Girls of Ryanair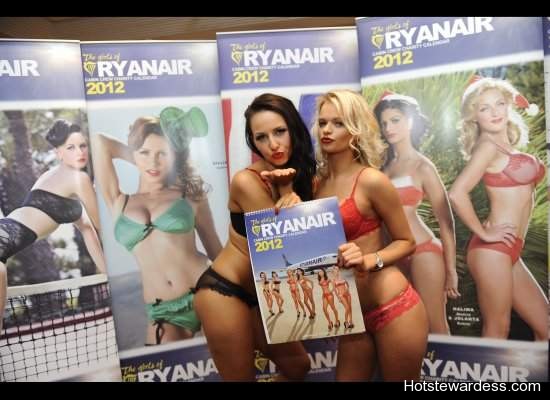 2012 Miss March

2012 Miss July

2012 Miss October

2012 Miss November