The Air France flight 447, which crashed on 1 June, killing all 228 aboard. The complete list of passengers was not yet published. But we know the names of two stewardesses. The head of the cabin crew was Anne Grimout of Ermenonville, France, a 49-year-old who had worked for Air France for nearly 25 years.
The member of the cabin crew was Clara Mar Amado. You can see her picture: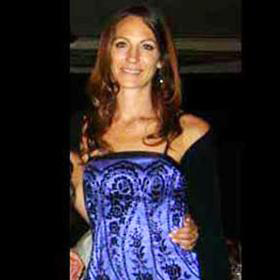 A 32 year old Malaga woman was working as a stewardess on the Air France flight 447. Clara Mar Amado was born in Malaga to Argentinean parents and had dual nationality, although was registered in Air France records as being Spanish.
There was no immediate information on the other stewardesses.
Rest in peace.