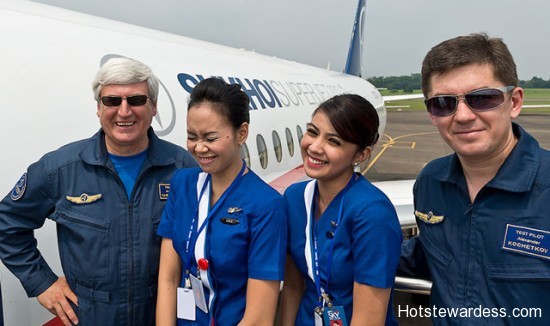 Sukhoi's chief civil test pilot Alexander Yablontsev (L) and co-pilot Alexander Kochetkov (R) pose for a picture with flight attendants at an airport in the Indonesian capital Jakarta
No survivors have been found at the wreckage of a Russian plane that crashed into an Indonesian mountain during an exhibition flight with 45 people on board.
Officials say rescue operations will continue but warn there is little chance of finding any survivors among those who were on board the Sukhoi Superjet-100, which went missing on Wednesday.



These pictures were the last taken of the fateful Russian flagship passenger jet that went missing 50 minutes into its take-off from Jakarta. Nine of them were actually killed…
Before the flight took off a photographer took photographs of the indonesian flight attendants onboard the Russian Sukhoi Superjet 100.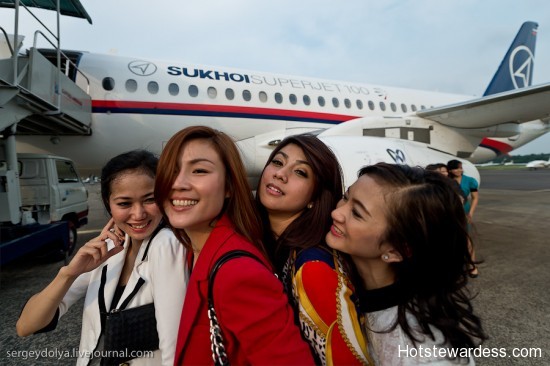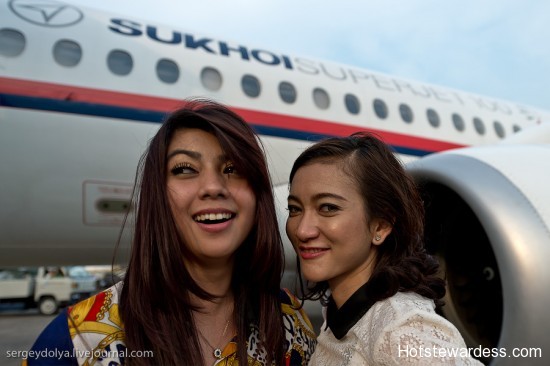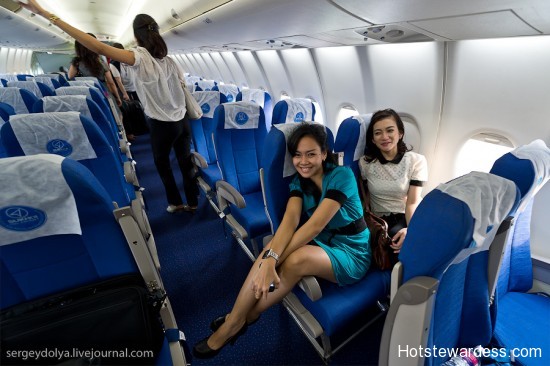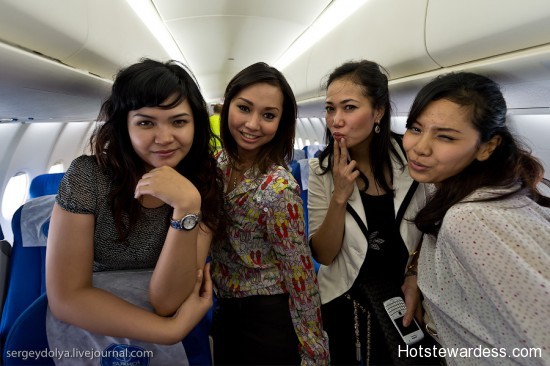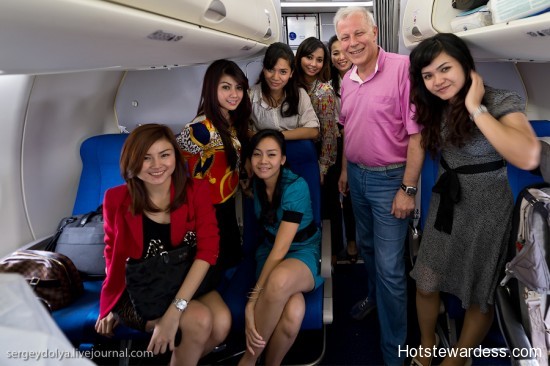 Russian travel blogger Sergey Doyla was invited by the Russian Embassy in Jakarta to capture the moments before the ill-fated aircraft took off from Halim Perdanakusumah Airport in East Jakarta on Wednesday.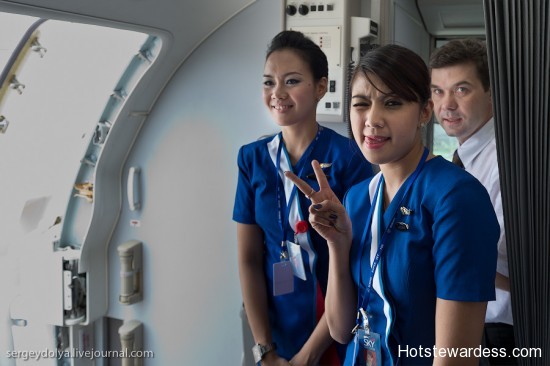 The Russian blogger captured the stewardesses, who were posing with other crew as well as the passengers in various activities. The album also portrayed activities prior to the flight, including the casual shots of other members of the airliner's crew.
R.I.P.